Website best viewed on handheld devices (tablets, phones) with Horizontal - Landscape view...
641-236-3741 <! chp logo>

GRINNELL COLLEGE ATHLETICS
TEAM AND EVENT PHOTOS


Grinnell photographer Cory Hall photographs many Grinnell College events,
and all GC sports information team and individual portraits.

CLICK HERE TO DOWNLOAD .PDF ORDER FORM FOR GRINNELL TEAM PHOTOS


EVENTS:
ACTION PHOTOS from many events/games
may be accessed or requested from this page...
http://coryhall641.instaproofs.com/
This website will have galleries of game/action photos
NOTE: A Preferred Method, if you would like to purchase reprints, is to make
a list of photo choices, and contact our office directly, either by phone or email.



---


Teams/Events that are available currently are...


(page updated July 3, 2018)



Baseball and Softball


Please print the team photo order form or contact our studio directly.




Events posted for a limited time,
but may be re-posted online by request.

Click Here to Request Proofing/Event Password
coryhallphoto@yahoo.com





811 Fourth Ave., Grinnell, IA 50112
641-236-3741
coryhallphoto@yahoo.com

---
Individual Photo Packages and Team Group Photos may be purchased.
Order forms are available from our office or at the time photos are taken.

CLICK HERE TO DOWNLOAD .PDF ORDER FORM FOR GRINNELL TEAM PHOTOS
Team and Individual Photos used on Grinnell College Team Web and Profile Pages are the photos selected which may be ordered.
Each Team Member is needed for the team photograph, and
Sports Information Photos used for Grinnell website, media guides, game-day programs and College PR.

Copyright © 2019 Cory Hall Photography, Inc.

It is unlawful to reproduce photographs without permission.
Click on Main Logo above to return to Home Page


---


Cory Hall Photography, Inc. has the sole right to reproduce images commissioned by the customer.
Your charges for professional services to produce images (by any professional photographer)
do not entitle copying and distribution in any form, including scanning and email, without permission.
Copyright Laws of the United States prohibit unauthorized duplication.
All Photography on this coryhallphoto.com website is by Cory Hall.
811 Fourth Ave., Grinnell, IA 50112
641-236-3741
coryhallphoto@yahoo.com
our office is downtown - 5 blocks away from campus
"Thank You for Visiting us online!!"
As shown below, samples of past Team Composites, Memory Mate
composites and other items are available.
CLICK HERE TO DOWNLOAD .PDF ORDER FORM FOR GRINNELL TEAM PHOTOS
8x10 "Memory Mate" composites (below)
--
--
-
---
- --
--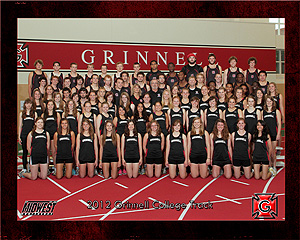 8x10 Team Photos (above)

-